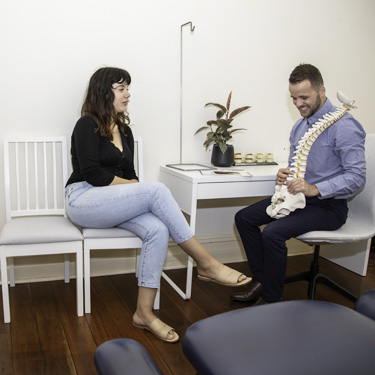 When it comes to chiropractic care, Dr Liam wants to make sure his patients receive only the best. As a lifelong learner and passionate practitioner, Dr Liam prides himself on being an advocate for his patients.
Here are a few ways he helps keep his patients educated and well-balanced!
1. He believes in the importance of the central nervous system and how it affects the whole body—not just your spine. Dr Liam takes this into account when working with patients, diving deep to uncover the true depths of their health problems. He then devises a focused plan to help restore function.
2. He encourages gentle, focused techniques. Dr Liam isn't interested in over-doing it when it comes to your care. Instead, he hopes to provide exactly what your body needs—no more and no less. As he puts it, "Giving back a person's mobility so they can live out their optimal potential and live a better quality of life is so inspirational."
3. He continues to take professional development courses. This helps him stay abreast in the latest and greatest chiropractic techniques. He hopes to continue participating in these courses for the rest of his career.
4. He's always seeking advice from experts. If he doesn't have the answer for you, he'll find it and recommend care for you that may be more beneficial than what he can provide.
Wondering how you can benefit from chiropractic care? We'd love to welcome you to our practice and learn more about your health goals. To get started today, contact us to book an appointment.
We look forward to meeting you.