About Us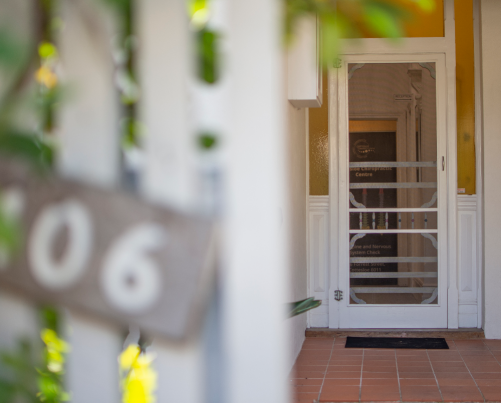 Our practice has proudly served Cottesloe and surrounding areas for nearly thirty-five years. Since the beginning, our mission has been to improve the lives of all families in our community through thoughtful chiropractic care and education. Cottesloe Chiropractic Centre was founded upon helping as many men, women, and children as possible achieve utmost well-being, and today, we remain committed to helping others feel better and live life to the fullest.
Our Hope for You
We want our patients to feel loved and welcome from the time they enter to the time they leave. Everyone has a place in our practice. Regardless of your age or your place on the health spectrum, our hope is that our care not only helps you function better, but that it also helps you fulfill all of your life goals. If you are wondering how you can get back to optimal health, we can provide guidance and comprehensive care that allows you to experience your life comfortably, and most importantly, happily. Are you ready to join us?
MEET THE DOCTORS »

A Chiropractic Home for All
Cottesloe Chiropractic Centre serves patients of all ages and backgrounds. Young, old, competitive athlete, or expectant mother, Dr Hill is here for you. Understanding the benefits of chiropractic care from a young age, he realises the important role of intentional health maintenance in order to ensure a safe, active, and ideal lifestyle. Whether you are seeking preventative care, corrective care, or maintenance care, our practice is equipped to assist you through specific, gentle care.
We want to see you live life free of pain. Put your discomfort to rest with us by your side. There is no time better than now to get started on your journey to lasting health. Do not hesitate to contact our practice for more insight into what we have to offer patients both young and old. We look forward to hearing from you!

About Cottesloe Chiropractic Centre | (08) 9384 6834