Meet Our Team
Bianca MacLachlan
Hi, I'm Bianca. I'm originally from New Zealand, but I've been living in Australia for over 14 years now. I'm a passionate advocate for natural health, and I believe in our body's innate ability to heal itself; we just need to give it the right tools to do so. This includes good nutrition, functional movement, and of course, Chiropractic care! I'm also a yoga teacher, and I'm currently studying a Bachelor of Food and Nutrition, so I have a good understanding of our spine's connection to our overall health. In yoga we say you're only as young as your spine is flexible!
---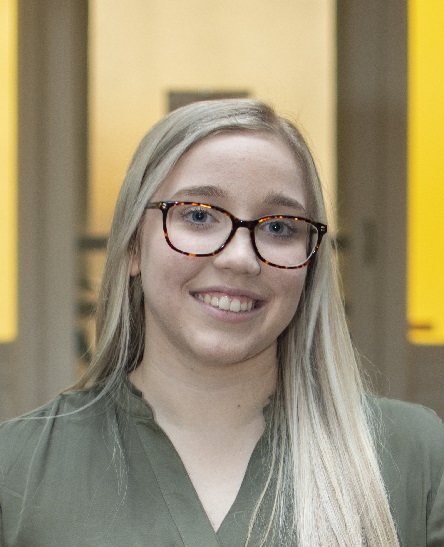 Sarah Blowers
My name is Sarah and I am currently at Murdoch University studying Chiropractic Science and Clinical Chiropractic (BSc and BClinChiro). My aim in life is to be a sports chiropractor who specialises in dancers so I can help individuals continue on with their passion. I have been dancing for more than fifteen years learning a variety of genres such as ballet and jazz.
---
Liliana Vanasco
Hi, I'm Liliana and I have a passion for wellbeing, especially with regards to the mind-body connection. Together with Chiropractic care this makes for a holistic model of health that I love and support. In my spare time I enjoy meditation, walking outdoors, and positive mindfulness practices.
My motto is 'positive mind, healthy body, happy life'.
---
Gabby Kennedy
Hi, I'm Gabby and I'm currently studying a Bachelor of Laws and Arts, majoring in Behavioural Science. My aim is to make every patient feel valued at the practice. I like to think that this is helped by my Behavioural Science studies, specifically developmental psychology, and how social, emotional and environmental factors affect our decision-making. This is important as here at Cottesloe Chiropractic we look at the chemical, physical AND emotional aspects of health. If all three are not supported, the metaphorical triangle crumbles. In my spare time, I love spending time with friends, walking my border collies, Ellie and Ember, and drinking lots of coffee!

Cottesloe Chiropractic Centre Team | (08) 9384 6834